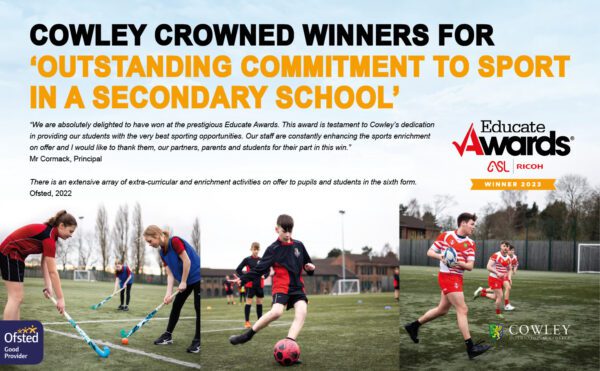 Cowley is celebrating winning the award for 'Outstanding Commitment to Sport in a Secondary School' at the recent Educate Awards.
The Educate Awards, the North West's biggest education awards for schools, academies, colleges, teachers and non teaching staff, took place at the beautiful Liverpool Cathedral on Friday, 17th November.
Cowley were up for one award – Outstanding Commitment to Sport in a Secondary School, and were up against some brilliant schools with fantastic sports provisions.  As part of this award, judges look at how committed schools are to developing sporting skills and opportunities for students to be active and compete on a regular basis through the provisions of teaching, coaching, extracurricular activities, partnerships and more.
The judging panel was particularly impressed by our entry, which presented the partnerships the school has with local sporting institutes/clubs, such as Saints, and the facilities outside of school that students are able to benefit from because of this.
Cowley was also praised by the panel for its extensive curriculum, the variety of extra-curricular activities available, and sporting scholarship programme that is in place to enable students with the ability to pursue careers at an elite level.  Recently, the college has added Fencing to its sports programme, once again demonstrating the breadth of activities available to students.
On the win, Mr Cormack, Principal said "We are absolutely delighted to have won at the prestigious Educate Awards.
"This award is testament to Cowley's dedication in providing our students with the very best sporting opportunities. Our staff are constantly enhancing the sports enrichment on offer and I would like to thank them, our partners, parents and students for their part in this win."
This award comes a year after the college was shortlisted in the Innovative & Creative Literacy category at the Educate Awards 2022.
On Wednesday 25th November, Miss Mitchell, Mr Chapple and Miss Meredith took 28 Year 11 and Cowley Sixth Form College A-level German students for a 3-night stay in Berlin.
From Miss Mitchel:
I cannot tell you how fantastic the trip was!!! It really was great for all involved.
We arrived late Wednesday evening and got our rooms. The hostel was bright and young person orientated and super close to the underground stations. The pupils were amazed by the Pizza baking machine outside our hostel which really did produce great pizzas for 10 euros.
Thursday morning cycle ride was just amazing. The guide took us out for 3 hours to the most prominent landmarks around Berlin. The history behind the city is immense and the guides were so informative. After a kebap and currywurst lunch break we headed off to the Bernauerstrasse exhibition. Here is an open air museum dedicated to the former Berlin wall. There is also an exhibition showing many pictures of the time when Berlin was divided and accounts form people who lived on both sides of the wall.
In the evening after a quick stop at the hostel we headed off to Alexanderplatz and an evening at the cinema. the film 'A haunting in Venice' was appropriate with it being near to Halloween and it was also shown in its original version – English.
On Friday we headed to the Brandenburg Gate and on to the Topography of Terror – a series of images form the time of the Nazis and the full history of the time when Hitler was in power. A quick stop to grab a currywurst and then off to Checkpoint Charlie – a former crossing point between the East and West of Berlin at the time after the war and the allies were in control.
In the afternoon we headed out to Hohenschonhausen Prison – a former Stasi (secret police) prison for those to be interrogated by the communist/socialist ruling east of Berlin leaders. It was just fascinating to listen to how they were treated and how psychology and not brutality was used on the prisoners to get information out of them. In fact we were extremely lucky as former inmates were the guides around the prison and could speak from first hand experience or second hand if their parents had been in the prison.
Friday evening – another highlight was a trip to the Mercedes–Benz museum to watch the ice hockey – pretty big in Germany. The Berlin Eisbaeren (Polar Bears) defeated their rivals from the south of the country. The kids all bought souvenir hats and scarfs and absolutely loved it. The walk back to the the hostel took us past the East Side Gallery – an open air exhibition of the Berlin wall and paintings/graffiti all over it.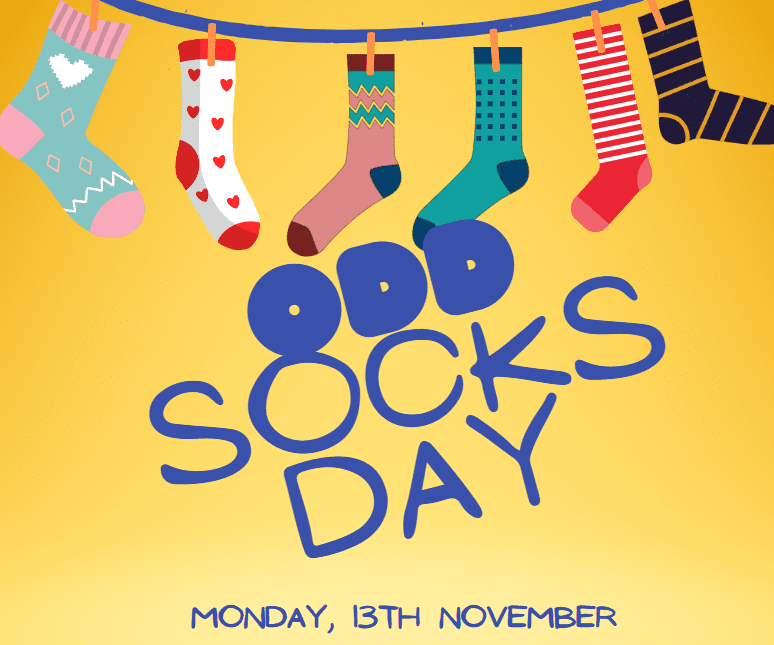 Anti-Bullying Week kicks off on Monday with #OddSocksDay, where children and adults wear odd socks to celebrate what makes us all unique.
As proud members of the Anti-Bullying Alliance and to show our support of #AntiBullyingWeek, Cowley will be joining in with #OddSocksDay and students and staff are all invited to wear odd socks on Monday (13th November).
Anti-bullying assemblies will take place next week, where we will ask all students to make a pledge to become an anti-bullying ambassador. As well as this, there will be Team Time activities with some of the younger year groups.
Odd Socks Day marks the start of Anti-Bullying Wee and takes place on Monday 13th November.  It is supported by cBeebies presenter & ABA patron Andy Day and his band 'Andy and the Odd Socks'.
Odd Socks Day is designed to be fun! It's an opportunity to encourage people to express themselves and celebrate their individuality and what makes us all unique!
There is no pressure to wear the latest fashion or to buy expensive costumes.  All you have to do to take part is wear odd socks to your school, at work of at home, it couldn't be simpler!  Odd Socks day will take place on the first day of Anti-Bullying Week each year to help raise awareness of bullying. We would like to invite participating schools and workplaces to ask participants to make a £1 donation – or any donation you think appropriate – to support us in continuing to coordinate the week every year.
You do not have to raise money to take part – the most important thing is the message of Odd Socks Day – and any money raised for us is a bonus!
Bonfire and Halloween schools letter – Pdf 
Letter to parents and guardians from Merseyside Police re. Halloween and Bonfire Night

We are writing to all parents and guardians to ask for your help over the upcoming Halloween and Bonfire Night period.We want everyone to have fun and we'll be working hard to keep you safe, but we need your help:

Know where your children are
• Encourage kids to go to local events that are being organised, or try a spooky film together
• If your children are going out (particularly on the 30th and 31st of October), make sure you know where they're going. If possible, drop them off and pick them up
• Don't let your children hang around the street
• If they're going somewhere local – walk there with them
• Have an agreed time when they need to be home
• Don't buy fireworks or eggs and flour for them, and don't let them take it out of the house

Know the risks
• Throwing things at cars, buses, shops and houses can hurt people – drivers might swerve if they get distracted and cause a crash, or someone might get hurt by broken glass (and scratched paintwork can be very expensive to fix)
• Getting into trouble with the police can lead to a criminal record, which means not being able to go on holiday to countries like the USA, and not being able to do certain jobs
• Messing around with fireworks is dangerous – some burn as hot as 1,200 degrees – hot enough to melt glass and cause serious or fatal injuries

Know the law
If a young person under the age of 16 commits any of the offences below, the parent/guardian will have to pay the fine.
• A person under the age of 16 can be arrested and fined if found with an unlit firework
• A person under the age of 16 can also be arrested and fined if they throw or light a firework or make a bonfire
• A person under the age of 16 can be arrested and fined for throwing things like eggs, flour, paint or other objects at people, vehicles or property

Thank you for your help and support. By working together, we can keep your children safe this Halloween and Bonfire Night.

Merseyside Police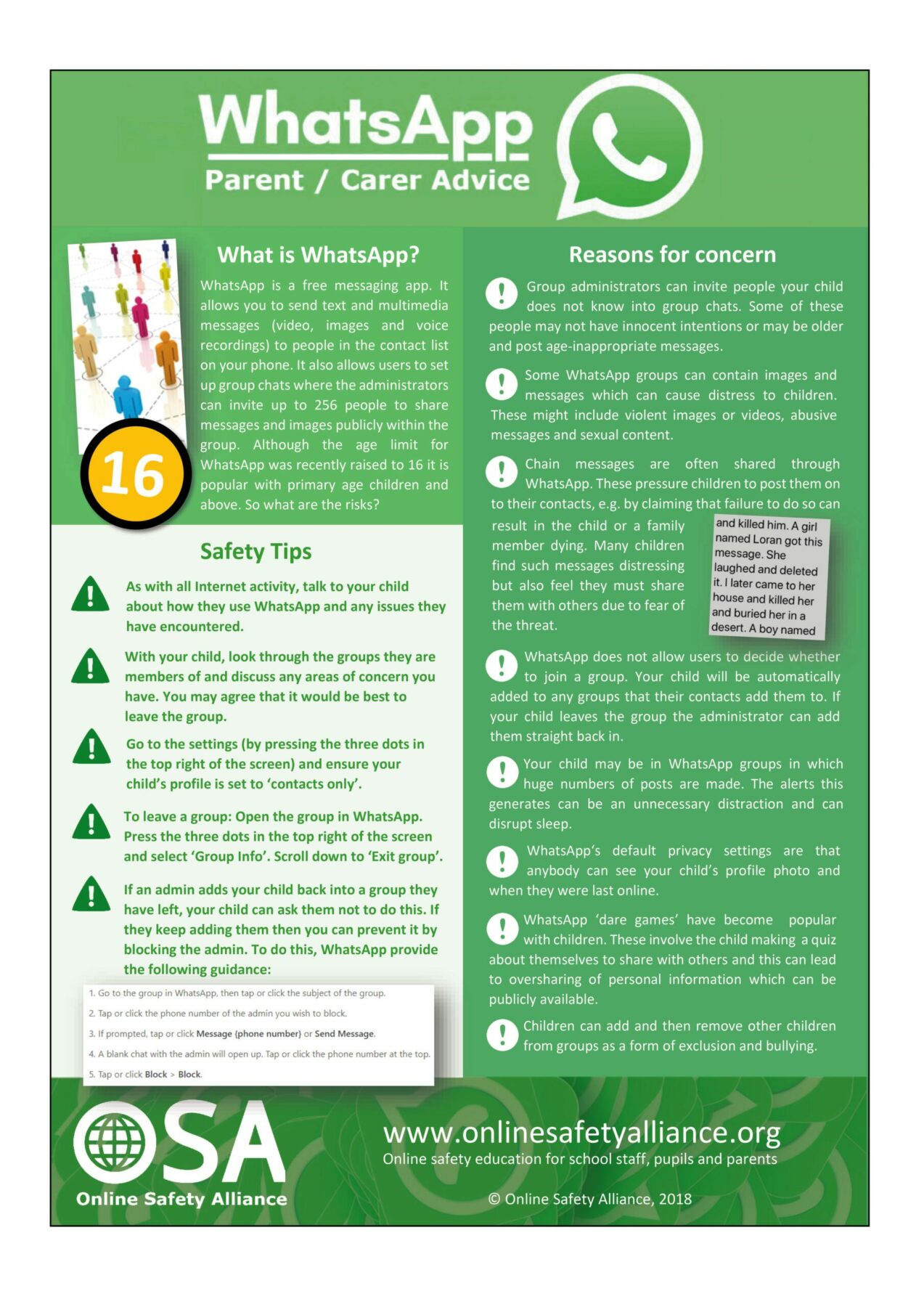 Cowley International College will be hosting an Attendance Conference and Coffee Morning for parents/carers on Thursday 12th October, from 11:30am-1:00pm.
The Attendance Conference will bring together key school staff, representatives and parents/carers to look at attendance from all angles, namely addressing: what is working, what isn't, what are the issues, what can be better and proposed solutions.
This is an opportunity to be heard – tell us what works for you/any issues you're facing. Only by having key people around the table can we look at attendance from all sides and to plan the way forward. This event is for all parents, even if your children has great attendance.
To register to attend, may we kindly ask you to complete the short from below.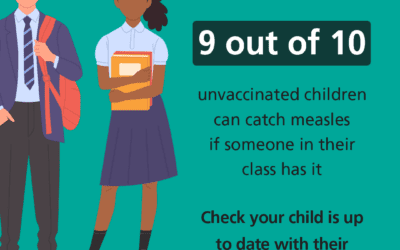 *Text from the NHS Measles / MMR Back to School Communications Toolkit*
Over 102,000 children starting primary school in England are at risk of catching measles.
With millions of children across the country going back to school this week, NHS England is urging parents to check that their children are up to date with their MMR (Measles, Mumps and Rubella) vaccinations in the wake of measles cases rising across the country.
Childhood vaccination rates have fallen over the past ten years and this week statistics show that over 102,000 children aged four and five years old starting in reception are not protected against catching measles, mumps and rubella.
Measles is highly infectious and if left unvaccinated nine out of ten children in a classroom can catch the disease if just one child is infectious.
If you are unsure if you or your child are up to date, check your child's red book or GP records and make an appointment to catch up any missed doses.
For more information on the NHS vaccination schedule, visit
The Year 7 Forum event will take place on Thursday, 28th September 2023, 3.30pm – 4.00 p.m.  The event is designed to give parents and carers of our new intake the opportunity to come into college, meet their daughter/son's form tutor and discuss any issues or concerns which might have arisen since the start of term.
The afternoon will begin at 3.30 p.m. with a brief welcome from senior staff on the Atrium steps, followed by a more informal meeting and a chance to chat with your daughter/son's team tutor.
To confirm your attendance, please complete and return the tear off slip from the bottom of the letter that has been sent home.
If you wish to discuss any matter on an individual basis, please complete the relevant section on the slip and return it to your daughter/son's team tutor no later than Monday, 25th September.
Cowley Sixth Form College had the honour of hosting the live broadcast of BBC Radio 4's 'Any Questions' on Friday, 15th September.
The panel on the night was made up of Chair of the Public Accounts Committee, Dame Meg Hillier MP, the TV producer and screenwriter, Sir Phil Redmond, Food and Farming Minister, Mark Spencer MP and the CEO of the Society of Chemical Industry, Sharon Todd.
Under the guidance of presenter, James Cook, the panel delved into a wide range of topics in response to questions posed by the audience.
Some of the topics discussed included the ban on American XL Bully Dogs, China's relationship with the UK, the Pension triple lock and road traffic speed limits.
Cowley Sixth Form College students played an active role in ensuring the smooth running of the event by directing guests on where to park, as well as to help sign in visitors.
Prior to the broadcast, the Head Boy and Head Girl met the panelists in the Green Room, and spoke about their future aspirations, which was met with insightful and valuable advice.
The long-running current affairs debate, is broadcast live on Friday evenings. Members of the public can attend the broadcast and have the opportunity to ask the panel of politicians, journalists and commentators a topical question.