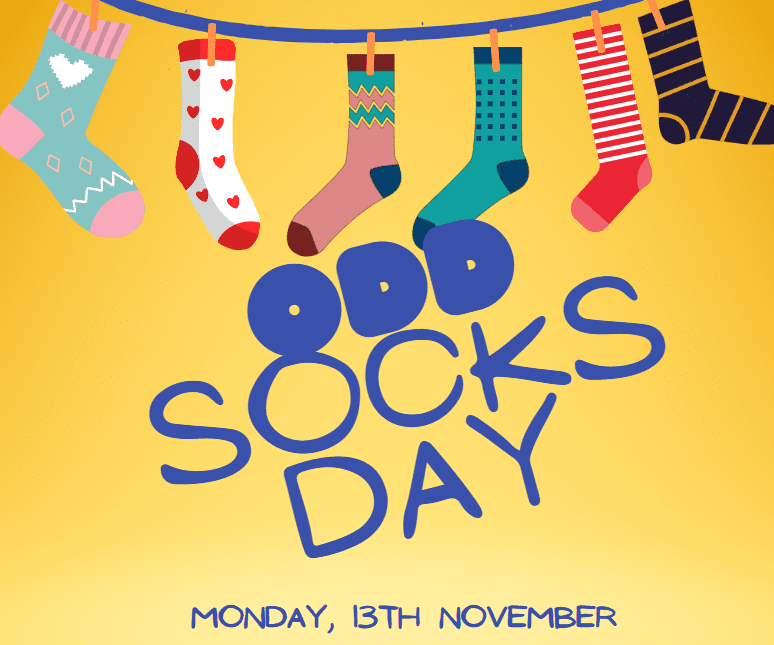 Anti-Bullying Week kicks off on Monday with #OddSocksDay, where children and adults wear odd socks to celebrate what makes us all unique.
As proud members of the Anti-Bullying Alliance and to show our support of #AntiBullyingWeek, Cowley will be joining in with #OddSocksDay and students and staff are all invited to wear odd socks on Monday (13th November).
Anti-bullying assemblies will take place next week, where we will ask all students to make a pledge to become an anti-bullying ambassador. As well as this, there will be Team Time activities with some of the younger year groups.
Odd Socks Day marks the start of Anti-Bullying Wee and takes place on Monday 13th November.  It is supported by cBeebies presenter & ABA patron Andy Day and his band 'Andy and the Odd Socks'.
Odd Socks Day is designed to be fun! It's an opportunity to encourage people to express themselves and celebrate their individuality and what makes us all unique!
There is no pressure to wear the latest fashion or to buy expensive costumes.  All you have to do to take part is wear odd socks to your school, at work of at home, it couldn't be simpler!  Odd Socks day will take place on the first day of Anti-Bullying Week each year to help raise awareness of bullying. We would like to invite participating schools and workplaces to ask participants to make a £1 donation – or any donation you think appropriate – to support us in continuing to coordinate the week every year.
You do not have to raise money to take part – the most important thing is the message of Odd Socks Day – and any money raised for us is a bonus!