< Back to the Universities page
University of Wolverhampton – Here to help
Our team will be working throughout the Summer, if you have any questions that we can help with, especially around Clearing and their application to us. We have a range of events taking place over the Summer including our August Open Day. 

We are already taking bookings for the Autumn term for careers fairs and "How to…" Talks. If you have any events or if we can offer talks in your school or college, please do not hesitate to get in touch with the team.  

We hope that you have a restful and enjoyable Summer Break, and we look forward to seeing you in the new academic year!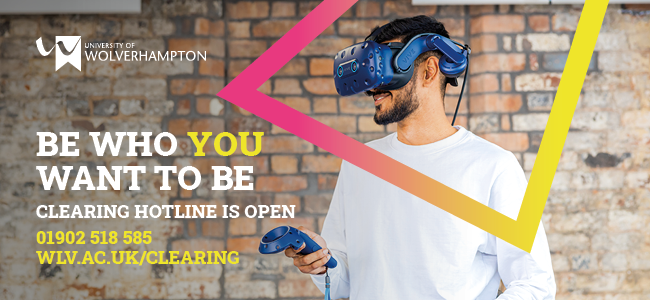 University of Wolverhampton Clearing 2022
We're now accepting applications through Clearing for courses starting this September. Use our course finder to search for courses that are open and accepting applications through Clearing.

Our team are available on 01902 51 8585 or use the live chat on our website.   If students are waiting to receive their results their can book a call back on Results Day (18 August). 

Our website also has a range of resources, FAQ's as well as links to our clearing events to help students over the next few months.