< Back to the Universities page
Interested in UEA?
The University of East Anglia (UEA) is a highly ranked, internationally renowned campus university providing top quality academic, social and cultural facilities to over 15,000 students. The campus is located in 320 acres of rolling parkland on the edge of the vibrant city of Norwich.
Interested? Get involved:
Register for an open day – The best way to explore the campus, discover more about courses and chat to lecturers and current students about what it's like to study and live at UEA. Taking place 22 October and 19 November 2022. Read more about UEA open days
Order a prospectus – Order yourself a copy of UEA's 2023 undergraduate guide, to flick through at home in your own time. Order a prospectus
Get your questions answered – What's it really like being at university? How do you know if a course is right for you? Send a message to a friendly UEA student or lecturer. No question is too big or small! Ask UEA
Making university accessible to all
New for this year, UEA will be trialling a nationwide contextual admissions scheme, meaning we could make students an offer with reduced entry requirements from our typical offer, or use contextual information as part of the screening process for invites to interview/audition.
Webinars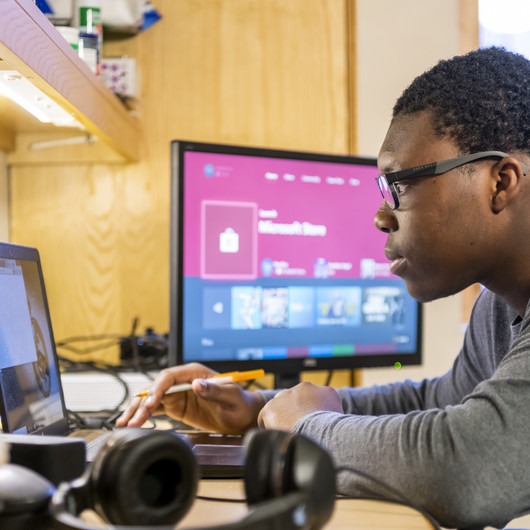 Personal statements Tuesday 6 December, 4.30pm
Not started? Nearly finished? Wherever you're at with your personal statement, this friendly webinar will help you get your UCAS personal statement sorted. You'll also receive a free digital workbook.
Campus Tours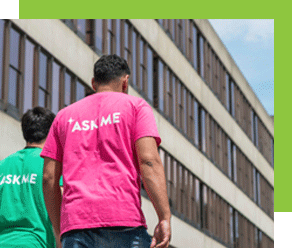 Book now for a tour of UEA's beautiful campus on the edge of Norwich. You'll be shown around by a current student and have the chance to put your questions to one of UEA's Higher Education Advisers.  
Friday 2 December
Monday 12 December
Friday 16 December
Saturday 14 January
Friday 20 January
Monday 23 January